Polyester Facility
The NORHAM company opened its first Polyester workshop in 1990.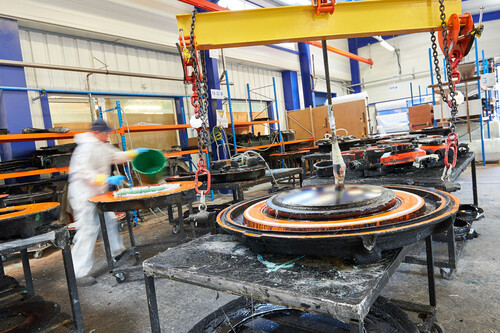 A long-standing partner with KESSEL and its PVC valves, NORHAM wanted to offer an alternative solution with a non-return valve that was more resistant to UV light, thermal shocks, mechanical stress, corrosion and bad weather.
The Polyester backflow prevention valves from the MULTITUBE range combine strength and lightness for ease of operation and maximum durability.
Since the initial models of the Polyester valve, NORHAM has developed its range of valves with new designs and increasingly powerful features.
Polyester Preparation Workshop

Simultaneous spraying moulding