Flexible Couplings Facility
NORHAM designs and sells FLEX-SEAL® couplings since 1989.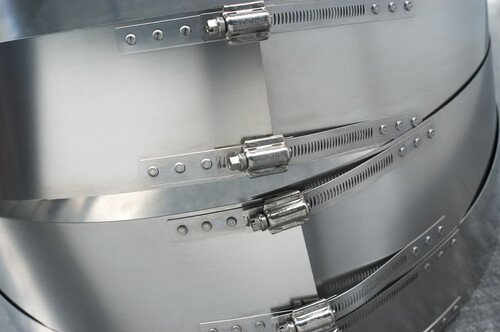 NORHAM has designed and marketed FLEX-SEAL® flexible couplings for over 28 years.
Since its creation, NORHAM has invested in developing the quality of the couplings and the associated service.
The standard FLEX-SEAL® couplings are always held in stock and couplings made to order to suit specific site conditions can be manufactured and delivered within 24 hours!
Today, the FLEX-SEAL® multi-material couplings are the first and only to possess CE marking, which covers the entire product, No. ETA 09/0248.
Stainless steel components