LUXEMBOURG : VALIDATED TRIAL FOR NEWS T-SADDLE MULTI
CASE STUDY
There is 684 Days
Installation of the T-SADDLE MULTI 250 on a corrugated collector.
The new T-SADDLE MULTI DN 250 is installed in Kockelscheuer, Luxembourg.
As part of the construction of the new Schroeder & Associés building in Kockelscheuer, watertight connections are made between the new networks (PP - DN 250) and the existing gravity flow collectors (corrugated pipes - DN 400).
T-SADDLE MULTI T-saddle allows watertight connections up to 0.5 bar and angular deviations up to ± 10 °, (which allows them to be in full compliance with NF-EN 476).
You can find more information on this project in the case study below: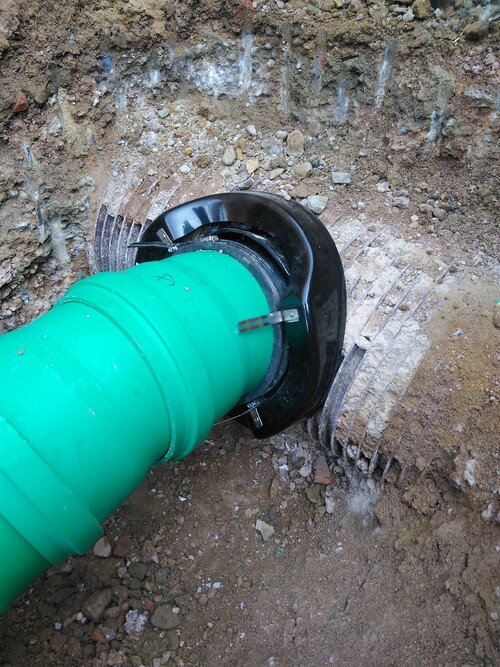 DOWNLOADABLE CASE STUDY
NORHAM-CASE-STUDY-TFM-LUXEMBOURG.pdf

[pdf] 400.28 Ko